Quality Leather goods built for Daily use
At Lost Penguin we believe in quality goods that are built to last. We offer products that will go through the chapters of your life with you and earn a patina that tells your story.
So, can we be a part of your story?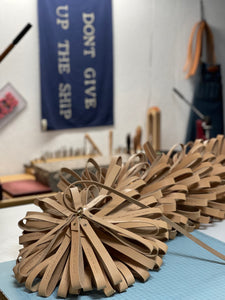 Private Label & B2B Products
While we offer several handmade retail leather goods, Lost Penguin focuses heavily on Private Label & B2B Products.
If you have an idea for a leather goods item with your Business Logo, Custom design, or just a cool image you want on a product, we can make it happen.
We are happy to quote a single item or 10,000!
Below you can find clients who sell Private Label product manufactured by Lost Penguin. Click on one to have a look:
For more information or to request a quote shoot us an email:
INFO@lostpenguinleather.com
Come be social with us!
Click an IG post below and come see what we've been up to!